'Which court to issue proceedings in?'
New Zealand courts and their jurisdictions
It can be hard to know which court to issue legal proceedings against someone in New Zealand. Civil cases can be about child custody, employment relationship, domestic violence, property inheritance, relationship property, company disputes, contractual disputes, torts, motor vehicle disputes, and tenancy disputes. You can initiate some of these proceedings in the same court, and some in specialist courts. Today, we will briefly introduce the several types of courts in New Zealand.
There are two types of court, specialist courts and tribunals as well as courts of general jurisdiction. Specialist courts and tribunals are those that hear and determine cases relating to a certain type of dispute.  
The Employment Relations Authority is the first place you should go to resolve employment relationship problems. For most employment relationship problems, they must and can only be brought to the Authority. It is relatively easy and cheap to commence a matter in the Authority, costing $71 to lodge an application. Usually the case progresses faster, and the procedure is relatively loose and simple. A special aspect of the Authority is that people without a lawyer practicing certificate can also represent their clients. 
If a party is not satisfied with the determination issued by the Employment Relations Authority at the end of an investigation meeting, that party can then bring matters to the Employment Court. This is called Challenging a Determinations, and it is an appeal in nature. 
Child custody, domestic violence, and relationship property disputes are within the jurisdiction of the Family Court. Because there are so many cases in those area, there are as many Family Courts as there are District Courts. Essentially, District Court itself is also a family court. Compared with District Courts and High Courts, Family Court cases have relatively simpler procedures. This is because in many cases, the parties do not choose to engage lawyers, they represent themselves in court. However, one still needs a good command of English and some legal knowledge to have effective self-representation in court. We generally do not recommend migrants to represent themselves in these proceedings. 
The Tenancy Tribunal deals with matters relating to renting and property management. The threshold for those matters is also very low, and the application form can be completed online. The application is usually processed relatively quickly. 
If you buy a vehicle from a registered trader that ends up having issues, you can make a claim in the Motor Vehicle Disputes Tribunal. However, If you buy from a private seller that has issues, you cannot make a claim in the Motor Vehicle Disputes Tribunal. This Tribunal usually refers to the Consumer Guarantees Act (CGA) when dealing with those matters. Vehicles sold by second-hand car dealers are also within the jurisdiction. In other words, if you buy a second-hand car from a car dealer, and after a few months you want to dispute the sale. You may be able to bring a claim against the dealer who sold you the car in the Motor Vehicle Disputes Tribunal. 
Courts of general jurisdiction are courts that hear and determine cases relating to many different types of disputes. The lowest level is the Disputes Tribunal, you can use the Tribunal to settle small claims of up to $30,000. Then there is the District Court, which can hear claims up to a value of $350,000, and then the High Court, which can hear all claims. The District Court and the High Court generally have the most complicated and strict procedures.  
It is worth mentioning that there are some disputes that can only be dealt with in the High Court regardless of the amount involved. Examples include Bankruptcy, Liquidation, Director's duties, Trust, Equity, Wills and estate, as well as Judicial Review.  
In another article, I talked about the personal liability of company directors. Cases involving directors' personal liabilities must be heard in the High Court. The costs of running a High Court case are high, and the procedures are complicated and rigorous. Lawyers' fees and litigation fees are often very high. This puts a lot of pressure on both the plaintiff and the defendant. The plaintiff wants to sue, which will cost a lot of money. The defendant has to respond and will end up spending a lot of money on legal fees. If the defendant loses, he will have to pay the plaintiff's costs. In many cases of this kind, the claim is no more than $200,000, however legal fees often cost about $100,000, which makes decision to litigate a difficult one.  
The above question of "which court deals with what" seems very simple. In practice, it is often not very clear which category a dispute should be classified. Here are two cases that we have acted. A painter accused a contractor (our client) of underpaying him and owing him money. The painter lodged an application against our client in the Employment Relations Tribunal, claiming that they were in an employment relationship. The defendant claimed that this was not an employment relationship, but a contractual relationship. The dispute between them, which was about money alleged owed to the painter, could not be resolved by the Authority. Our client successfully established that the interaction between them shows signs of contractors, and the Authority determined that an employment relationship did not exist between our client and the painter. The painter's efforts in this case were in vain.  
Another case is about a relationship property dispute. After our client broke up with his ex-wife, there was a dispute over relationship property. They began the relationship property proceeding in the Family Court. Both parties' parents contributed financially to the house where the two of them lived. The wife's father insisted that the house should belong to him, so he joined the case. He also issued a proceeding against the former son-in-law (our client) in the High Court. His reason is that this case involves Trust law so that it can only be heard in the High Court. The former son-in-law said in the High Court that this matter should not be litigated concurrently in the High Court, instead, it is part of the relationship property case that has been progressing in The Family Court. In a reserved decision, the High Court accepted our position and stayed the High Court proceeding.   
In both two cases mentioned above, the other parties were represented by experienced lawyers. This shows that the question of " which court to issue proceedings in" is actually not simple, and even an experienced lawyer may not be able to grasp it. A person without a legal background is likely to make mistakes when they encounter similar situations. It is recommended that one should seek professional advice and consider carefully.
About the Author: 
Daniel Zhang is a partner of Advent Ark Lawyers. He leads the litigation/disputes resolution team. Daniel has appeared before the District Court, the High Court and the Court of Appeal. There are 26 New Zealand's senior courts' judgments on the Ministry of Justice's official website where Daniel appeared as counsel.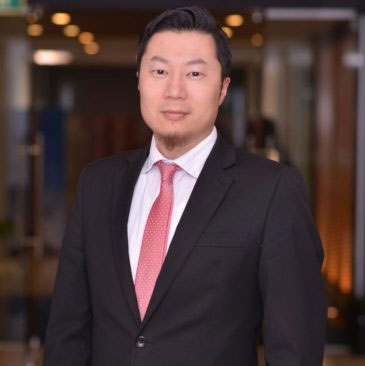 Daniel Zhang
DIRECTOR
09 905 3687
 dzhang@adventark.co.nz