Plans to Amend
the Resource
Management Act
One of Labour Party's pre-election policy promises was that it would abolish and reform the current Resource Management Act 1991 (RMA).
The RMA was enacted with the purpose of promoting "the sustainable management of natural and physical resources".
Criticisms
Since its enactment in 1991, RMA has been subject to various criticisms. A 2017 Journal article called "Addressing the Shortcomings of the RMA and RMA Processes – Where to from here?"  analysed various reports and found four common criticism:
The scope of application of the RMA is too broad and presents too many regulatory hoops to jump through thereby impeding economic activity. It has been seen that the regulation creates unnecessary and redundant processes for certain projects.

It is seen as a highly complex regulatory framework which contributes to high costs of meeting compliance. This can be simplified.

There is also uncertainty in the decision-making process. What may be approved for one project may not be approved for something similar. The lack of effective central government direction in the decision-making process also results in inconsistent decisions.

Environmental protection measures fall short of the intended purposes.
Planned Amendments
According to the Labour Party's website, they intend to introduce amendments to the RMA to reduce the complexity, increase certainty, and promote protection of the environment. The intended changes include:
Overhaul of the legislative framework to increase certainty, reduce complexity and increase environmental protection measures.
Implementing a National Policy Statement on Urban Development to allow cities to grow.
Increased environmental protection measures by implementing new National Policy Statement on freshwater management to achieve effective protection for rivers and lakes and allow councils to consider climate change emissions in their decisions in their consent making decisions as well as new National Environmental Standards.
The Labour Party also plans to revise the National Environmental Standards on Plantation Forestry within their first 6 months in power. Given that Labour has a majority in Parliament, it will be interesting to see what the overhaul bill looks like. We will be watching this space.
About the Author: 
Daniel Zhang is a partner of Advent Ark Lawyers. He leads the litigation/disputes resolution team. Daniel has appeared before the District Court, the High Court and the Court of Appeal. There are 26 New Zealand's senior courts' judgments on the Ministry of Justice's official website where Daniel appeared as counsel.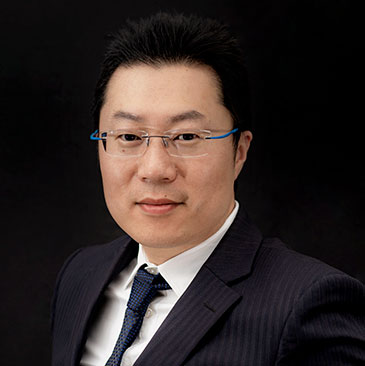 Daniel Zhang
DIRECTOR
09 905 3687
 dzhang@adventark.co.nz