How to deal with domestic violence
Domestic violence can be defined as a violent act committed against a person in a domestic relationship. Domestic violence not only includes physical abuse, but also psychological abuse. In New Zealand, domestic violence is a prevalent social problem, it can be found in every demographic, every ethnic group and every locality. The New Zealand government and our society take domestic violence issues quite seriously. Over the past few decades, NZ have gradually formed a relatively complete legal system to deal with domestic violence.
If you are a victim of domestic violence, and you want the protection of the legal system, what do you need to do?
You may want to apply for a Protection Order. Protection Order is a court order. The purpose of such order is to protect the applicant from the respondent who has been violent towards him/her. Protection Orders include Non-violence conditions and Non-contact conditions. The respondent commits a criminal offence if he/she fails to comply with the Protection Order. The maximum penalty for breaching Protection Order is three years imprisonment.
You will need to file an application to the Family Court. There are two types of application, namely on-notice application and without-notice application. As some victims need urgent protection, they will choose to apply the Protection Order without notifying the alleged violent respondent.
You will need to fill out an application form and an affidavit which explains your story and why you need a Protection Order. You will need to explain the background of the domestic relationship, your relationship with the respondent and how the respondent have used violence against you. The accuracy of this information is important.
First of all, there is no court hearing for a without notice application, the Judge can only rely on an affidavit to understand what happened and the grounds for seeking the Protection Order. If you fail to provide supporting information clearly and accurately, it is possible that the Judge does not consider the situation is serious or serious enough to warrant a Protection Order. We sometimes have some clients who had engaged other law firms to apply protection orders, unfortunately due to the language barriers, these clients were unable to present the whole story clearly or the lawyers were not able to understand the story. As a result, the story described in the affidavit failed to reflect what had happened and protection order was declined on without notice basis.
Secondly, if your affidavit is materially false, you could be guilty of perjury. Perjury is a crime and can be sentenced to up to 7 years imprisonment. Therefore, you must choose your words carefully in making an affidavit.
If your English is not good enough for you to fully understand your own affidavit, then you cannot swear/affirm your affidavit in English. In this case, your affidavit must be written in your native language and you need to swear that version first. After that, the qualified professional translator needs to translate your affidavit into English, and then swear/affirm an affidavit to confirm that the English translations adequately convey the message in the originals. This process may incur extra fees and take extra time.
After a without-notice application is filed to the Family Court, you will receive an outcome on the next day. If the application was granted and protection order was made, the police will usually serve the Protection Order to the respondent. The Protection Order only becomes effective when the document is served on the respondent.
Protection Orders incudes:
Occupation Order – you can continue living in a specific property and the respondent has to move out.
Ancillary Furniture Order – you can continue to use the furniture in your home.
Order to attend non-violence program– the other person will be ordered to attend a non-violence programme provided by an approved organization.
Order to surrender firearms – if the respondent has firearms he/she will have to surrender them to the Police
If you or your children are the victims of domestic violence, you should seek the assistance of a lawyer. An experienced lawyer can help guide you through this sensitive matter with practical legal advice and support.
About the Author: 
Daniel Zhang is a partner of Advent Ark lawyers, he leads litigation/disputes resolution team. Daniel has appeared before the District Court, the High Court and the Court of Appeal. There are 26 New Zealand's senior courts' judgments on Ministry of Justice's official website where Daniel appeared as counsel.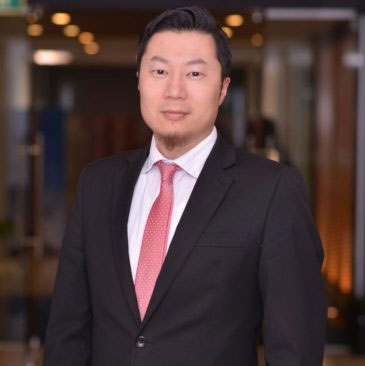 Daniel Zhang
DIRECTOR
09 905 3687
 dzhang@adventark.co.nz