Section 61 Request: What to do if your visa has expired
When a migrant remains in New Zealand beyond the expiry of their visa, they are considered to be unlawfully in the country and have an obligation to leave. If you are an "overstayer", you are liable for deportation. You run the risks of being arrested, detained, deported and banned from entering the country. Additionally, if your family or friends help you to remain in New Zealand unlawfully, they are committing a crime under the Immigration Act 2009.
The longer you stay unlawfully in New Zealand, the greater the risks you run. However, the Immigration Act has a provision that allows overstayers to request a visa in a special case. Section 61 of the Act allows a person to request a visa if they are:
unlawfully in New Zealand; and
have not been served a deportation order; and
do not have a removal order against them.
It is important to note that the decision maker, who is normally a senior immigration officer, has "absolute discretion" whether or not to consider a section 61 request. That is, a section 61 request is not a visa application where Immigration New Zealand is required to follow proper procedures and guidelines in accordance with immigration instructions. It is simply a "request" to consider one's special circumstances, which means the decision maker is also not required to:
make further enquiries regarding the information or documents you have submitted;
inform you or seek your comments regarding any concerns that they may have;
grant the type or length of the visa you have requested; or
grant you a visa even though you may have met the criteria under a particular category in a visa application. 
Due to the high risks involved and Immigration New Zealand's absolute discretion to grant or even consider a section 61 request, it is crucial that you put forward the strongest possible case.
Although there are no application forms or specific requirements to submit a section 61 request, it is in an overstayer's best interest to present clear and compelling special circumstances supported by as much supporting evidence as possible.
Factors that may help establish a special case and increase the chances of obtaining a favourable outcome include:
lack of intention to overstay in New Zealand;
efforts made towards regularising your unlawful immigration status;

skilled employment and the employer's support, if employed;

other potential significant contributions to New Zealand (such as qualifications and work experience in an area of skill shortage);
commitments and ties to New Zealand;
personal circumstances of family members who are New Zealand residents or citizens (such as partner and children);
adverse impact your deportation liability on New Zealand resident/citizen family member/s;
sufficient response with supporting evidence to Immigration New Zealand's outstanding concerns that resulted in your visa refusal and current unlawful status;
good character and acceptable standard of health;
a viable pathway to obtaining a resident visa;
reasons for being unable to apply for a visa from your home country instead; and
further circumstances which make your case special or out of ordinary.
The factors above are neither comprehensive nor necessary. Presenting your case in the best possible light depends highly on your circumstances. It is important that you identify the strengths and weaknesses of your case, that is, what will support the grant of your visa and what may prohibit the delegated immigration officer from allowing you to stay lawfully in New Zealand.
Do not just focus on what you need or want – put yourself in the decision maker's shoes. The starting point for consideration is that all overstayers must leave and that New Zealand has the right to control its borders. The key is to provide enough information with enough evidence to persuade the decision maker that your circumstances are so special that granting you a visa is warranted and does not compromise the integrity of New Zealand's immigration system.
Please note that you also have a right to appeal against your deportation liability to the Immigration and Protection Tribunal. There are pros and cons in filing what is commonly known as deportation humanitarian appeal with strict specific statutory criteria and timeframes. As such, it is in your best interest to consider seeking legal advice before pursuing this avenue.

Immigration New Zealand is currently prioritising section 61 requests of those whose immigration status has been directly impacted by the COVID-19 response, by allocating these requests for processing within two to three working days. If you are overstaying not as a direct impact of the pandemic response and you are unable to leave New Zealand, you should still consider seeking urgent advice on submitting a section 61 request. You may have greater chances obtaining a visa now than later as the impacts of COVID-19 are relevant factors in establishing a special case.
A Bill has recently been introduced to the Parliament which aims to support the quick management of visas during COVID-19 by enabling the Immigration Minister to exercise eight broad discretionary powers for 12 months. At the time of this writing, the Immigration Amendment Bill is being examined by the Epidemic Response Committee and is expected to come into force on Friday, 15 May 2020. We look forward to updating our clients and providing details of how this new legislation will impact their immigration status.
About the Authors: 
Elcel Nerida and Sonali Ravindra are senior immigration law specialists at Advent Ark Lawyers. They are among the first awardees of New Zealand's formal qualification in immigration advice, with years of experience representing clients on complex deportation liability matters. Elcel and Sonali believe that technical expertise distinguishes good lawyers from excellent ones; however, their fierce commitment to helping clients positively transform their lives in New Zealand is what makes their legal profession worthwhile.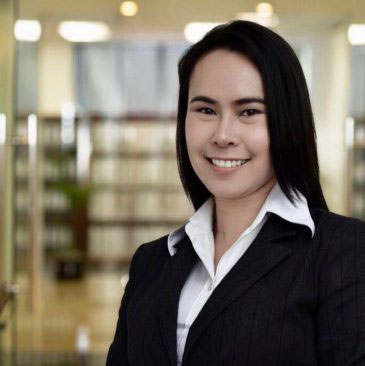 Elcel Nerida
DIRECTOR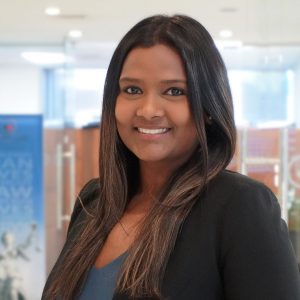 Sonali Ravindra
SENIOR SOLICITOR
09 905 3686
 sravindra@adventark.co.nz