What to do after breaking up from a relationship
Separation of a domestic partnership or a marriage does not have to be bitter. Quite commonly, people simply decide that they would be happier apart then together. If you and your partner have separated and have no disagreements over any post-separation matters, what should you do to give certainty to your post-separation arrangements?
In general, there are four steps.
Step one: Childcare arrangement (if there is any children of relationship/marriage)
To make it simple, childcare arrangement is where both parties agree who will be the main caregiver of the child. In New Zealand, Care of Children Act sets out the principles on how you will care for your children. If there is no violence involved in the relationship, then both parents would share the same equally how much time they spend care for the children. Except for the situation where an infant specially requires the care of a mother, a mother and a father could both be the main caregiver and there is no presumption that favours either side. For example, a child may take turn to stay at mother's and father's place every week or may spend weekdays with one parents and weekends with the other. Under New Zealand law, the welfare and best interests of a child must be the first and paramount consideration.
If you and your partner have agreed on care arrangements for your children, you can make a parenting arrangement without involving the courts. If you want to, you can ask the court to make your parenting arrangement into a Consent Order. That means the parenting plan can be enforced if one person does not stick to the arrangement.
Step Two: Child support
Generally, Child support is paid by the parent who is not the primary care giver, and usually it means the parent who does not live with the children pays.
The child support scheme is managed by the Inland Revenue, the main issues for consideration are the number of children involved, the yearly income for both legal parents and the amount of time the children are in the care of each legal parent, etc. However, the parties may choose to not follow IRD's child support formula and come to a private agreement about how much child support will be paid.
Step Three: Division of relationship property
Relationship property covers assets that you have accumulated during the relationship plus some assets that were your separate property but due to operation of law, became relationship property. If the relationship lasted over three years, then it is likely the relationship property is subjected to 50/50 equal division. In practice, it is not always easy to identify which asset is the relationship property and which is separate property, to determine whether 50/50 division between you and your ex-partner is a fair division, and to assess the amount of relationship debt to be repaid. If you and your partner have cash, family home, shares, companies, and debts, it possible that you may not be able to work out how should your assets be divided with your partner. You will need the assistance of a lawyer to assess the correct legal position. You need to enter into a s 21A agreement to give you certainty to your division. S 21A refers to the section under Property (Relationships) Act 1976, which allows partners to make any agreement they both think fit with respect to the status, ownership, and division of their property. However, the s 21A agreement can only be valid id both sides had received advice from their own lawyers.
Step Four: Get a divorce
In order to divorce under New Zealand law, you must be separated for at least 2 years and at least one of you must live in New Zealand. To get a divorce, you need to apply to the Family Court for a dissolution order. In your application you will have to prove that you satisfy the above requirements. If English is not your first language, then you should see a lawyer to help through this process smoothly. 
About the Author: 
Daniel Zhang is a partner of Advent Ark lawyers, he leads litigation/disputes resolution team. Daniel has appeared before the District Court, the High Court and the Court of Appeal. There are 26 New Zealand's senior courts' judgments on Ministry of Justice's official website where Daniel appeared as counsel.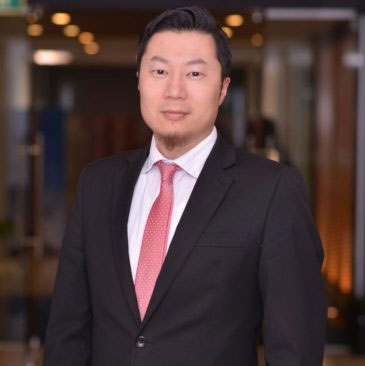 Daniel Zhang
DIRECTOR
09 905 3687
 dzhang@adventark.co.nz