Joining your partner in NZ: What you need to know about partnership visas
There are a number of visa options for people intending to join or live with their partners in New Zealand. Whether for temporary or permanent stay, we have put together some useful information for you.
Genuine and stable relationship
In all partnership-based visa applications, the underlying and fundamental requirement is living together in a genuine and stable relationship. A partnership is deemed as genuine and stable if the Immigration Officer is satisfied that: firstly, the couple entered into the relationship with the intention to maintain their relationship on a long-term and exclusive basis; and secondly, that the relationship will likely endure.
Immigration New Zealand looks at different aspects of the relationship. The following are four key elements that would need to be satisfied:
Living together: Do you and your partner currently live together? Some people may not have the opportunity to continuously live together because of study or work commitments, and they may not have enough evidence of shared residence. If this is your case, you should provide compelling reasons for not living together and evidence of how you maintain your relationship with your partner, including your efforts to be together.
Financial interdependence: How do you and your partner share your finances? Do you have a joint bank account or joint expenses? Many modern couples are now financially independent of one another with each having their own jobs and maintaining their own bank accounts, which makes an Immigration Officer's task a bit tricky. Writing a letter providing details which bank account receives whose income, how living expenses are paid, and how you manage finances as a couple will help.
Public recognition: Public recognition generally indicates the genuineness and stability of a relationship because fake partnerships are usually hidden. How do you and your partner portray your relationship to the public? What do your friends or colleagues know about your partner? Do your family members know about your relationship? Why or why not?
Credibility: Given partnership visas can be used to perpetrate fraud, Immigration New Zealand will assess whether the visa applicant and their partner are credible in any of their statements and evidence. If they have doubts or concerns about your relationship, they may ring you and your partner, invite you both for an interview at their office, or do unannounced house visits.
It is important to note that the applicant has the responsibility of providing all information that must be considered and ensuring that there is sufficient evidence to meet the partnership visa requirements. Therefore, the quality of the partnership evidence has a direct correlation with the applicant's chances of getting a visa. The supporting evidence requirements for a partnership work visa and a resident visa are almost the same, except that for residence at least 12 months of living together in a genuine and stable partnership must be established. Supporting documents can include:
marriage certificate;
birth certificates of any children you share;
joint property ownership;
joint tenancy agreement or landlord's letter;
any mail addressed to you and your partner, individually and jointly, at the same address;
joint bank accounts or proof of funds transfers to each other's accounts;
joint utilities accounts, such as electricity, water Internet and phone;
joint insurance policies;
joint liabilities, such as credit card, hire purchase agreements, mortgage;
your photos together as a couple and with other people;
supporting letters from your family, friends or colleagues;
social media posts;
proof of communications during periods of separation; and
your relationship chronology or timeline.
There is no black and white checklist. The key is for you or your legal representative to clearly identify the key indicators of your genuine and stable relationship, to analyse strengths and weaknesses of your case, and to maximise the use of supporting documents according to that analysis. Advent Ark Lawyers has done hundreds and thousands of partnership applications. If there is one rule of thumb that we want clients to remember no matter how complicated their circumstances are, it will be: Do not lie. There are strategies in providing sufficient supporting evidence and addressing the most complex of partnership concerns; however, providing false information will significantly damage your case and reduce your chances of achieving the best possible result. If you ever face character issues in your partnership application, it is in your best interest to seek legal advice.
Frequently asked questions
Here are some of the most commonly asked questions we receive in relation to partnership visa applications. 
If my partner and I are married, do we still need to show evidence of living together to get a partnership visa? 
Being married does not automatically entitle you to a partnership visa. Immigration New Zealand's requirement is living together in a relationship that is genuine and stable. Getting married, whilst may indicate a commitment to a shared life together, may provide little assistance if partnership evidence is severely lacking. You still need to show that you and your spouse have been living together, and the same standard of proof to demonstrate genuine and stable relationship applies – regardless of whether you are married or not. Partnership visa applications are assessed on a case-by-case basis, and marriage or pregnancy does not guarantee partnership visa approval. That is why we advise clients of the key elements for a partnership assessment and the importance of providing sufficient supporting documents. 
How long do we need to live together as a couple before applying for a partnership visa? 
A resident visa under the Family Partnership category requires proof of living together for at least 12 months. On the other hand, a partnership-based work visa or visitor visa does not have any minimum "living together requirement". The couple must just have lived together long enough to be able to submit sufficient evidence that satisfies Immigration New Zealand that they are living together in a genuine and stable relationship. Generally, the longer the couple have been living together before lodging an application, the better. But this is not always the case. Factors, such as formation of the relationship, children of the partnership, the degree of financial interdependence, etc may impact the spectrum of what is deemed a sufficient duration of living together. Additionally, it is paramount to understand what supporting documents to provide and to be proactive. We often tell clients that their partnership does not exist in the eyes of an Immigration Officer until they can prove it with sufficient evidence.
 If my partnership visa application gets declined, can I appeal? 
There is no appeal right for offshore applications, but there is a right to request for reconsideration of a declined partnership temporary visa onshore. There is also a right to appeal for declined partnership residence applications within a prescribed statutory time frame. You can file an appeal against the refusal of your resident application to a specialised court, called the Immigration and Protection Tribunal. There are two appeal grounds: facts and humanitarian grounds. In other words, you may appeal because Immigration New Zealand's decision to decline your residence was not correct, or because you have special circumstances that justify granting you a resident visa as an exception. Given the processing time and fees involved in filing reconsideration requests or appeals, it is important that you evaluate your chances of success. Otherwise, it may be a better option to lodge a new visa application by providing more evidence or any changes in your circumstance, or to apply under a different category instead. 
I cannot enter New Zealand to join my partner due to COVID-19. Can I be exempted from the travel ban? 
There is a limited number of travel ban exceptions allowed for non-resident foreign nationals with critical purposes. At the time of writing this article, these include partners of New Zealand citizens and residents, New Zealand-based partners of a work or student visa holder who is in New Zealand, or partners of any other visa holders coming for humanitarian reasons. As New Zealand is quite strict in protecting public health to help eliminate COVID-19, only approximately 10% requestors who are non-health essential workers, successfully obtain an exception. Should you wish to take the odds, your goal should be to cross the critical travel and high humanitarian circumstances threshold by providing clear detailed information and sufficient supporting evidence that justify an exemption.  It is helpful to seek advice from an experienced Immigration Lawyer or a Licensed Adviser.
It is said that a beard well lathered is half shaved. For partnership visa applications, strategic preparation is one of the best ways to succeed. Preparing for lodgement documents can sometimes be challenging and overwhelming. Keep in mind the requirements for the visa category and prepare your application around the key elements of living together in a genuine and stable relationship. Aim to get it right from the beginning and be proactive. If you would have to endure several months of painful waiting away from your loved one or waiting to get your matters sorted as a couple while your application is being processed which you have no control of, you would like to ensure that you have done what you can to submit complete documents, to minimise risks and further delays, and to boost your chances of obtaining approval. Seeking advice from an experienced specialist can be very valuable to have a clear direction for the application process and understand what supporting documents can satisfy Immigration New Zealand's evidentiary requirements according to your specific circumstances. If you find yourself in a situation where Immigration New Zealand has raised concerns on your relationship or application, there are options and solutions.
At the time of writing this article, the Minister of Immigration has recently introduced an Amendment Bill that may radically change that way Immigration New Zealand manages temporary and resident visas temporary visas, in response to the COVID-19 pandemic. The Parliament is currently considering submissions, and the amendments will come into force from 15 May 2020. Watch this space for more details and how you may be impacted by the changes.
About the Authors:
Elcel Nerida is a partner at Advent Ark Lawyers and specialises in immigration law. She leads a team of dedicated immigration experts who take pride in serving migrants that transforms lives. Being an immigrant herself, Elcel understands the challenges that many migrant workers face and is committed to supporting the significant role they play in the country's economic development.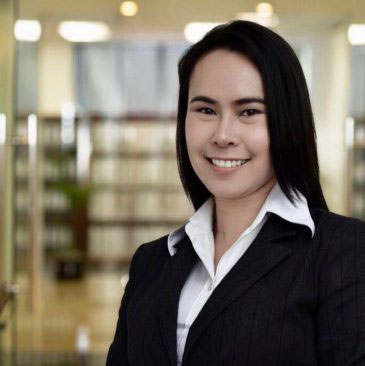 Elcel Nerida
DIRECTOR
09 905 3685
 enerida@adventark.co.nz