Guide to Essential Skills work visa
Have you been offered a full-time job and have the necessary qualifications and/or experience to work in that job? Then you may qualify for an Essential Skills work visa in New Zealand. Despite the current uncertainties arising out of the COVID-19 pandemic, work visa applications can still be lodged to ensure that New Zealand's skilled labour market is retained even in times of crisis. This guide will outline the key requirements, process, and evidence required for you to start your journey, COVID-19 related updates and common issues to avoid for a successful application.
Immigration New Zealand (INZ) has set criteria that you must meet in order to be eligible for this visa. In essence, you can apply for an Essential Skills work visa if you have obtained a genuine and sustainable full-time (i.e. 30 hours or more) job offer from a New Zealand employer with a pay that that is not less than the market rate. You must also be able to provide documents to show that you are qualified for the role based on your qualifications and/or previous work experience that are prescribed by the Australian and New Zealand Standard Classification of Occupations (ANZSCO) requirement. Along with the specific Essential Skills work visa requirements you must meet INZ's character, health and bona fide requirements.
Labour Market Test
A crucial requirement to get a work visa approved under the Essential Skills category is the Labour Market Test (LMT). The employer is required to provide sufficient evidence that they have undertaken the LMT by showing: (1) proof of their genuine attempts to advertise the specific role in the specific region that they intend to offer the applicant the role in; and (2) proof that no available suitable New Zealand resident or citizen could fill the role. For those whose occupations fall under the "low-skilled category", the employer must obtain a skills match report from Work and Income New Zealand. INZ will accept that there are no available suitable New Zealand citizens or residents where the occupation is included on the Long Term Skill, Regional Skill or Construction and Infrastructure Skill Shortage List and your qualification and/or work experience meets all the requirements on the list.
Employment skill bands
When you apply for an Essential Skills work visa, your employment will be assessed according to skill levels. A skill level is assessed based on your hourly pay and the comparable skill level according to the ANZSCO. It is important to identify the skill level of your job before lodging your application as this would dictate the duration of work visa you can receive and the mandatory documents you must submit to INZ.
Below is a table for quick reference:
Skill Band

 

ANZSCO Skill Level

 

Remuneration 

 

Visa Duration 

 

High-skilled 

 

All 

 

$38.25/hour or above

 

5 years 

 

Mid-skilled 

 

Employment substantial match to ANZSCO description for skill level 1, 2 or 3 occupation 

 

$21.68/hour to $38.24/hour

 

3 years 

 

Low-skilled 

 

Employment substantial match to ANZSCO description for skill level 4 or 5 

 

Below $21.68/hour regardless of skill level 

Below $38.25 per hour for skill level 4 or 5 occupation  

1 year 

 
Temporary visa applications can be done through paper submission or online lodgement via a RealMe account which is preferable. Once the application is lodged the application will then be placed in a queue awaiting allocation to a Case Officer. The Case Officer will be in touch with you if further information is required or if there are concerns that may negatively impact the outcome of your application. You will be issued an electronic visa upon sufficiently meeting all INZ's requirements. At all times during the validity of the visa issued you must ensure that you comply with the specific visa conditions and work for the specified employer, for the specified role and in the specified region of New Zealand to avoid breaching your visa conditions.
Over the years we have experienced a set of common issues that arise in applications which can easily be avoided with adequate preparation of an application.
As a large part of this application is the LMT, INZ is often scrutinising whether an employer has actually made genuine attempts to attract New Zealander applicants to fill the role. Concerns of genuineness of the attempt are raised by INZ when the advertisement is restrictive and has an unreasonably high criteria and when the advertisement has not been published for long enough before the role is offered to the migrant worker. Hence, we advise that care is taken to ensure that the wording of the advertisement is not restrictive, and that the advertisement is published for a reasonable period of time.
An employment agreement and job description provided with the application is often also scrutinised by INZ. Along with ensuring that the employment agreement is compliant with employment law you must also ensure that the job description is clear and accurate. If a job description is vague then the employment may be determined as lower skilled, resulting in a visa of a shorter duration.
Another common issue faced by many is providing insufficient proof of the non-availability of suitable New Zealander applicants. This issue arises when an employer provides little evidence of their advertising/shortlisting processes and fails to provide valid reasons for not hiring New Zealander applicants. INZ tends to scrutinise applications it deems have not undertaken a thorough labour market check, and it is highly likely that with the COVID-19 situation INZ will extensively check whether or not an employer has adequately made an attempt to attract New Zealander applicants. With careful preparation these issues can be avoided at the outset of an application.
If you would like to begin this application journey with us or have any specific questions on your immigration matter, book a consultation with our team of immigration experts today to seek personalised expert visa advice. We speak your language.
As a response to disruptions caused by COVID-19, INZ has recently indicated that they will be processing applications based on priorities. Essential skills work visas have been deemed as third on the priority list. All applications in the first and second priority list will be processed before Essential Skills work visas unless the Essential Skills visa applicant is working as an essential health worker or in a designated essential sector, then the application will be given first priority. It advisable if you are wanting to apply for an Essential Skill work visa that you begin the process well in advance of your visa expiry and that you are prepared to wait while INZ works through the queue of applications.
The approximate time frame for the processing of Essential Skills work visa as per INZ's website is within 64 days. However, due to the recently released application priorities, there is a high likelihood that this time frame will be further extended.
Given the current COVID-19 situation, predictions have been made by the Treasury that unemployment rates will increase as a result of businesses being non-operational for the past four weeks, a lot of New Zealanders will become jobless and also will be in search for skilled employment. We anticipate that with an increase in unemployment rates, INZ will undertake a more rigid analysis of the employer's labour market check and will extensively question why the employer is unable to hire New Zealander applicants before supporting a migrant. In order to mitigate INZ's potential concerns, we recommend that both the applicant and employer ensure that they spend more time in ensuring that an adequate labour market check has been undertaken and complete supporting evidence are provided to meet all of INZ's requirements.
At the time of writing this article, an Amendment Bill is being considered at the Parliament, which will radically change Immigration New Zealand's approach to temporary and resident visas. The Bill is expected to be passed into law and will come into force from 15 May 2020. Watch this space for more details and how Essential Skills work visa holders may be impacted by the changes.
About the Author:
Nav Kaur is a Barrister and Solicitor at Advent Ark Lawyers. She specialises in immigration law and has experience in a range of straightforward and complex immigration matters.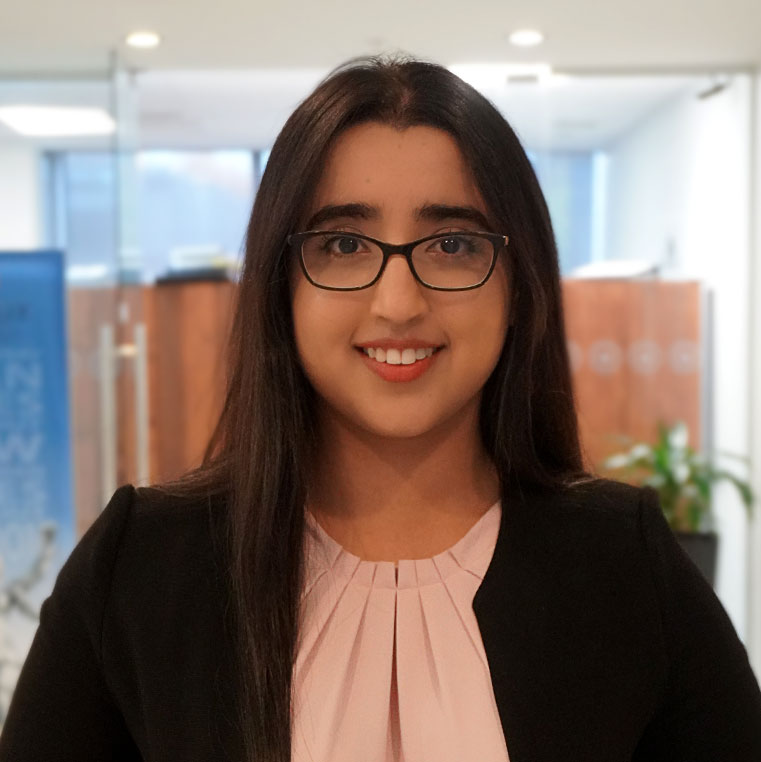 Nav Kaur
Solicitor
09 905 3683
 nkaur@adventark.co.nz