Amidst the current crisis that New Zealand is facing with the rest of the world today, the immigration landscape is also changing quite quickly. Whilst health and safety rightly remain the top priority, questions also emerge in relation to individuals' visa status. This article discusses some of the key issues and immigration policy updates to help temporary migrants more proactively respond to COVID-19.
For the first time in the history, New Zealand has closed its borders to all foreign nationals since 19 March 2020. If you are not a New Zealand citizen or a resident visa holder while offshore, you cannot enter. Only limited exceptions for this travel ban can be made for: partners, dependent children and legal guardians of New Zealand residents and citizens; Australian citizens and permanent residents normally living in New Zealand; and people with a critical purpose for travelling to New Zealand.
The meaning of people with "a critical purpose" in New Zealand is rather technical. They are those who are:
Essential health workers;
Essential non-health workers specifically agreed to by the New Zealand Government;
New Zealand-based partners and dependent children (up to 19 years old) of a work or student visa holder who is in New Zealand;
Samoan and Tongan citizens making essential travel; and
People coming for humanitarian reasons.
We must emphasise the words, "limited exceptions". This is because while you might be on the above list, you may still be highly likely refused entry if you are not an essential health worker. This can be quite frustrating for many people overseas who have attempted to submit their expression of interest to be exempted from the travel ban but got refused. Immigration New Zealand's (INZ) response and position is:
The starting point for consideration is that the New Zealand border is closed for all but critical travel, and that protecting public health in New Zealand is paramount.
Therefore, it is advised that you do not book and pay for your flights yet unless you are sure INZ has given the green light. And when you express your interest to travel to INZ as an exception to the travel ban, set out your compelling circumstances backed by supporting documents, including support from your sector's lead agency if you are a non-health essential worker. Advise INZ of what makes your situation so different from others and what makes your travel so critical that protecting the public from the viral infection from overseas travellers could be justifiably overridden.
Breaches of visa conditions
The lockdown period has hurt not only the temporary migrants offshore, but also those onshore. The massive economic impact of the pandemic has been constraining many employers to reduce staff's work hours or even consider redundancies in the face of a business downturn. The migrant community is grateful for the Government's wage subsidy scheme; however, some concerns still lie with people's visas.
Migrant workers are to be mindful that working significantly reduced work hours may adversely impact a person's ability to extend their work visas in relation to their obligation to comply with visa conditions and meeting what they call "bona fide" requirements. Equally, employers must be mindful that any changes made in staff's employment terms must be in accordance with employment law as work visa applications require the employer's compliance with both immigration and employment laws. A job loss may mean a loss of eligibility for an employer-assisted work visa or, in the worst-case scenario, may lead to deportation as non-compliance with visa conditions is a deportation liability ground under section 157 of the Immigration Act.
On a brighter note, INZ has temporarily suspended routine, non-priority deportations for all nationalities, subject to ongoing review of deportees' individual circumstances as well as keeping an eye on developments both in New Zealand and internationally. As regards to issues on breaches of visa conditions due to reduced work hours or loss of employment during the unprecedented global COVID-19 crisis, we expect some sympathy and leniency from INZ.
However, in the absence of an immigration policy to deal with these issues or INZ's response on whether concessions can be made to avoid temporary migrant workers breaching their visa conditions, employer-assisted work visa holders/applicants are advised to be proactive. Proactively take steps to obtain "skilled employment", proactively prepare for the timely extension of your work visa, proactively position yourself to be eligible for a resident visa. The soonest you understand how to be eligible for a resident visa and what to do, the lesser fees you will spend for work visa extensions and the lesser things you leave to chance in securing your immigration status.
All INZ offices have been closed during the lockdown period with skeleton staff deployed to process COVID-19 related applications or requests. Selections for Expressions of Interest (EOI) for residence under the Skilled Migrant Category and all Working Holiday schemes have also been suspended.
As a result, concerns have emerged regarding expiring Invitations to Apply for Residence (ITA), medical certificates, chest X-ray certificates and police clearance certificates. INZ is currently considering extending time frames to ensure that individuals are not unfairly disadvantaged by the impacts of COVID-19 and intends to make announcements within a week or two.
Quite notably, we can expect further delays in processing pending and upcoming non-priority visa applications or requests on top of existing backlogs in normal times. As INZ is in the process of gradually transitioning to a fuller service, temporary migrants visa holders are advised to gear up as well..
Practical steps could include –
Take precautionary measures to avoid breaching your visa conditions. Before changing jobs, places of work, etc, check whether your visa conditions allow you to do so. You may need to either seek a variation of conditions or lodge a new work visa application.
If you must work reduced hours, have an open dialogue with your employer. Aim to negotiate for at least 30 hours per week if possible, to comply with your visa conditions. Ensure any variation to your employment agreement is made in writing and in accordance with employment law.
Monitor your visa expiry. Lodge your visa application well ahead of time. Many automatically extended visas will expire on 25 September 2020, and applications will be generally assessed in the order they were received.
Know INZ's priority list for processing visa applications. If your application is not a priority, check whether you and/or your employer have circumstances that may justify making an individual priority processing request to INZ.
Be strategic from the beginning. Prepare proper and complete documents that sufficiently meet the criteria for the visa category you wish to apply for. This will avoid further information being required, or concerns being raised, by INZ that may delay the processing or prejudicially impact the outcome of your application.
Keep an eye on immigration policy changes and INZ's upcoming announcements. Check how these may benefit your current status. For example, INZ intends to introduce a new employer-led visa application process that replaces existing work visa categories and that assesses jobs based on remuneration compared to the median New Zealand wage, instead of using a combination of the Australian and New Zealand Standard Classification of Occupations (ANZSCO) classification and pay to determine skill bands. Check if it is more advantageous to apply for your further visa before or after an intended policy change
COVID-19 has long-term effects that are radically reshaping New Zealand's immigration system. The pandemic challenges temporary migrants to rethink their immigration status and find new ways to respond.
Time is of the essence. The labour market is expected to be very different in the foreseeable future, which means that getting work and resident visas can be also quite difficult. Find out what increases your chances of obtaining a visa. Understand the risks and eliminate them as much as possible. Be clear about your goals and be flexible about options. Do not wait for your visa to expire. Do not wait for immigration policies to change. The borders are closed for an undetermined period and the labour market is getting looser. The stakes are too high, but there are strategies to move forward.
About the Author: 
Elcel Nerida is a partner at Advent Ark Lawyers and specialises in immigration law. She leads a team of dedicated immigration experts who take pride in serving migrants that transforms lives. Being an immigrant herself, Elcel understands the challenges that many migrant workers face and is committed to supporting the significant role they play in the country's economic development.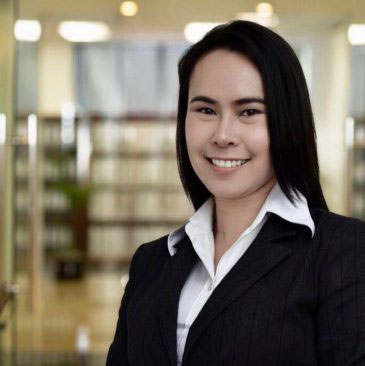 Elcel Nerida
DIRECTOR
09 905 3685
 enerida@adventark.co.nz