Changes to Immigration Law: COVID-19 Response

New changes to immigration law came into force last Friday, 15 May 2020, which will impact the status of temporary migrants in New Zealand.
The Immigration (COVID-19 Response) Amendment Act 2020 creates eight powers in relation to visas of groups or classes of individuals:
to vary or cancel conditions for resident class visa holders;
to impose, vary, or cancel conditions for temporary entry class visa holders;
to waive any regulatory requirements for visa applications;
to grant visas in the absence of an application;
to extend the expiry dates of temporary class visas;
to waive the requirement to obtain a transit visa;
to revoke the entry permission of a person who has been deemed by regulations to have been granted entry permission; and
to suspend the ability to make visa applications or submit expressions of interest in applying for visas.
COVID-19 has severely impacted business activities and the economy, leaving many migrant workers jobless or on reduced work hours.
This poses a significant problem for many employer-specific work visa holders who are unable to obtain a new job or move to a different region without a new work visa or a variation to their visa conditions which could now take several months to process. Additionally, thousands of other temporary visitors are stranded in New Zealand whilst commercial flights remain unavailable. These are bona fide temporary migrants who have no source of income, could not return home and have no access to the country's social welfare support. The visas and travel conditions of those stuck offshore due to border closures are also due to expire.
Pre COVID-19, Immigration New Zealand had already been dealing with massive application backlogs. The lockdown and staff's lack of secure remote working capacity have only made it worse. With such severely depleted manpower, it is nearly impossible to properly manage immigration matters of the 350,000 temporary migrants currently in New Zealand who may need to renew or extend their visas, change categories, or vary visa conditions at some point.
Unfortunately, the current Immigration Act 2009 was not designed to deal with quick fixes of visa matters on a massive scale. The new law will enable the Government to manage immigration issues and "respond flexibly in emergency situations". In other words, Immigration New Zealand will be able to process visa applications, variation of conditions and entry permissions faster and in bulk.
How the changes may impact you
Most of the new powers set out in the Immigration Amendment Act are to be exercised by the Minister of Immigration through special directions. We are yet to know exactly how the Minister will exercise these powers; however, below are some concrete examples of what the new law may mean to temporary  migrants:
Open conditions for work visas

Essential Skills work visa and other employer-specific visa holders who are allowed only to work with a particular role for a particular employer in a particular region may have their visa conditions varied to open conditions for a set time period without lodging a new application. This will enable those who have lost their jobs or looking for better work conditions to take up a new job offer immediately.

Individuals with pending work visa extension applications, who are on interim visas but with visitor conditions, may also be granted open work conditions to prevent them from being jobless for too long while awaiting the outcome of their applications.

Variation of student visa conditions

International students, who are required to be enrolled in a particular course and attend classes, may have their visas varied to allow them to work more than 20 hours per week or to avoid being in breach of their visa conditions while awaiting to resume their programme of study.

Extension of resident visa travel conditions

For those whose resident visas were granted offshore, the new law will allow extending the expiry date of their travel conditions, including the date of their first entry to New Zealand to activate their residence status in New Zealand.

Further temporary visa extensions

Work, student, visitor or interim visas of individual who are in New Zealand may be further extended for varying time periods so that the processing times could be staggered and be more manageable instead of all temporary visas expiring on the same day.

The travel conditions and visa expiry dates of those offshore may also be extended to enable them to enter New Zealand when borders reopen.

Suspension of offshore visa applications

Additionally, visa applications and expression of interests from people offshore may no longer be accepted by Immigration New Zealand for an undetermined period whilst the New Zealand borders remain closed.
Broad discretionary powers
Whilst the intention of the Amendment Act is generally supported, the fact that most of the newly created powers are exercised through Ministerial discretion by way of special directions can be concerning. Ministerial decisions do not come with appeal rights, and the interests of a huge number of temporary migrants may be undermined.
After recurring concerns were raised that the powers were too broad and could disadvantage migrants, further safeguards were put into place in addition to the 12-month sunset clause or the automatic repeal of the powers after 12 months of enacting the new law. The two most important safeguards include requiring the Minister to be satisfied, in essence:
that any special direction is "reasonably necessary" (and not just "desirable") to manage the effects, or deal with the consequences of the COVID-19 outbreak, including measures taken to contain or mitigate the outbreak; and
that the direction "does not materially disadvantage" the class/es of people it relates to.
The above threshold tests mean that the Minister's exercise of a power could be reviewed and potentially overturned by the courts. Everyone may not be necessarily happy with these safeguards as judicially reviewing an Executive's exercise of discretion is quite limited in an immigration context where the starting position is "no person is entitled to a visa as of right" (section 45 of the Immigration Act 2009). Also, judicial review proceedings are well beyond most migrants' means.
Nevertheless, on balance, when extraordinary times call for extraordinary actions for the common good during an unprecedented crisis, we are of the view that the Minister's initiative to more properly manage the immigration system when he could have just maintained the status quo to determine hundreds of thousands of individual applications on an individual basis – is relatively fair and reasonable in the circumstances.
Suspension of offshore applications
It is a relief to those in New Zealand that the new law now expressly clarifies that only offshore visa applications and expressions of interest may be suspended, as opposed to the initial proposal that referred to suspension for "all persons or any class of persons".
However, suspending offshore residence class visa applications for a period of 12 months appears not "reasonably necessary" to contain/mitigate the COVID-19 outbreak or to manage its effects given residence applications generally take significantly longer than 12 months to process and allocate to an immigration officer for determination anyway. Currently, offshore applications are the last of Immigration New Zealand's priority processing list for processing residence class visa applications. 
Additionally, suspending lodgements of applications and submissions of expressions of interest may "materially disadvantage" certain classes of resident visa applicants, including Skilled Migrant Category applicants who are turning over the maximum age of 55 years and dependent child applicants who are turning over 24 years. The sudden ineligibility of, and long-term separation of dependent children from, skilled migrants who may have already spent years restructuring their lives towards settling in New Zealand through a blanket ministerial exercise of discretion may be arguably unlawful under the Amendment Act.
With the constant turn of events, anticipated rise in unemployment and quick changes to New Zealand's immigration settings during these unprecedented times – migrants are advised to gear up to face new challenges and welcome opportunities ahead.
Using COVID as a strategy may be useful:
C –  Caution. Eliminate all risks as much as possible that may jeopardise your immigration status. Remain employed. If you must reduce your work hours, try negotiating with your employer for at least 30 hours per week. This is the minimum hours to work full time, generally comply with work visa conditions, be able to extend your work visa and be eligible for a resident visa.
O – Options. Keep your options open and be flexible. If your current job is unlikely to be sustainable or if it gives you a slim chance of obtaining residence, do not stop searching for better employment opportunities. If you have unfortunately lost your job, explore other options to have a viable pathway with good returns. For example, consider upgrading your credentials by pursuing a further course of study which will entitle you to work part-time, reintegrate you into the workforce, potentially lead you to skilled employment, boost your EOI points and increase your earning capacity long term.
V – Value. Prioritise your goals. Ensure to maintain your lawful status at all times. Plan your visa renewal ahead of time. Focus on your ultimate objectives. 
I –   Information. Be informed. Keep an eye out for the upcoming immigration policy changes that may impact your immigration status and visa entitlements. This will help you strategically take further course of action and time upcoming visa applications to your advantage.
D – Decision. Do not be complacent. Act now. Do something every day that makes you steps closer to achieving your immigration goals.
About the Author: 
Elcel Nerida is a partner at Advent Ark Lawyers and specialises in immigration law. She leads a team of dedicated legal professionals who take pride in being an instrumental part of their clients' success stories in New Zealand. Being an immigrant herself, Elcel understands the challenges that many migrant workers face and is committed to supporting the significant role they play in the country's economic development.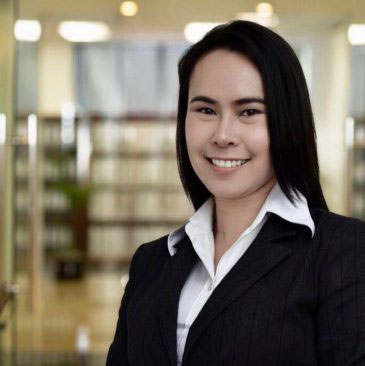 Elcel Nerida
DIRECTOR
09 905 3685
 enerida@adventark.co.nz